Our Lady Help of Christians Academy
Home • Online Registration • Academic Calendar • Guardian Angel Fund • Tuition and Payment
Forms & Links • St. Isidore Website • Contact Us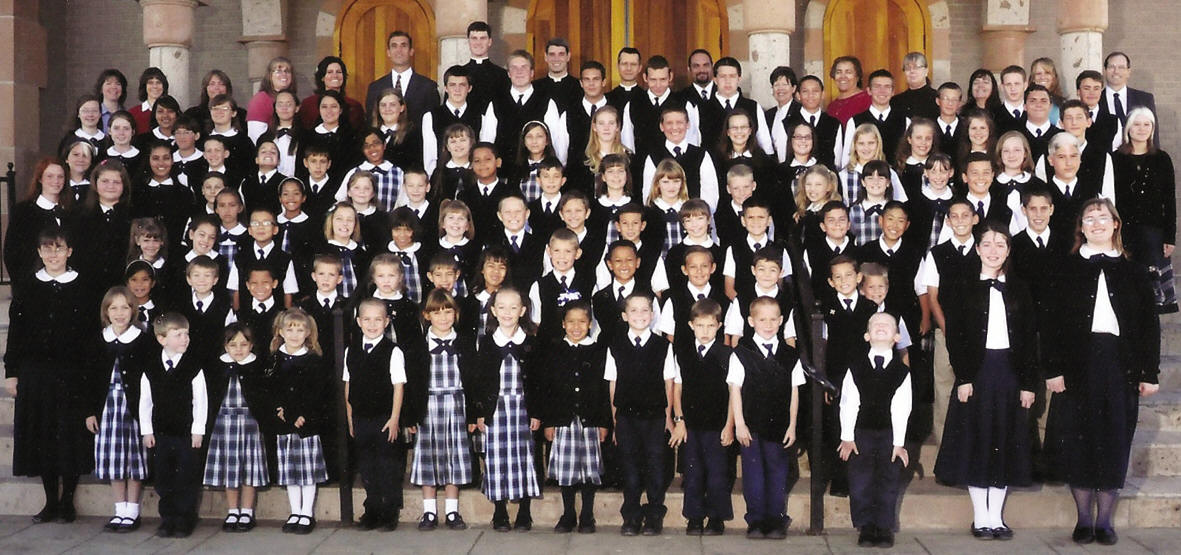 OLHCA offers Traditional Catholic education for all children from Kindergarten through 12th grade.
"True education is the consummate union of sanctity and intellect." - St. Thomas Aquinas, patron of Catholic schools.
Our Lady Help of Christians Academy strives to educate its students in accordance with this principle. We instruct them in the Catholic Faith while providing a structured and disciplined environment that allows for academic excellence at all grade levels.
Announcements:
The "Box Top Store" is now open every Friday after school. We are still in need of volunteers to assist with this fundraiser, if you would like to help please contact the school secretary.

St. Isidore's annual Fall Festival will take place Saturday, September 27th, from 10:00 a.m. to 6:00 p.m. Come and enjoy the fun, food, and games while helping to support the church and school. Click here for more information, including a schedule of events. See you there!

Make your Amazon purchases via the link below and Amazon will donate a percentage of each transaction to St. Isidore's, at no additional charge to you! Click the "Get Started" button to learn more!