Our Lady Help of Christians Academy
Home • Online Registration • Academic Calendar • Guardian Angel Fund • Tuition and Payment
Forms & Links • St. Isidore Website • Contact Us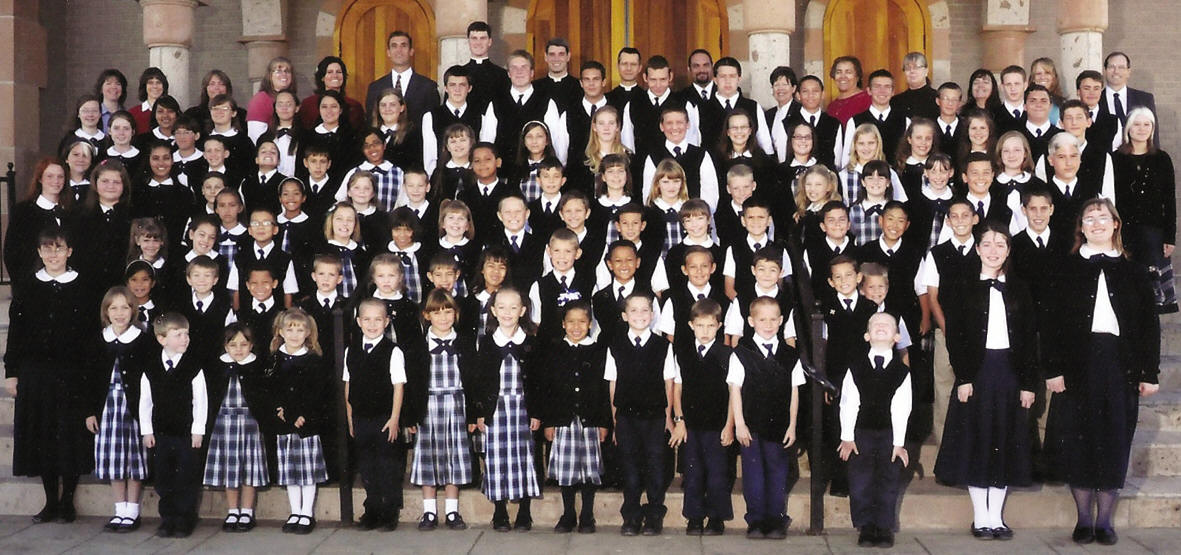 OLHCA offers Traditional Catholic education for all children from Kindergarten through 12th grade.
"True education is the consummate union of sanctity and intellect." - St. Thomas Aquinas, patron of Catholic schools.
Our Lady Help of Christians Academy strives to educate its students in accordance with this principle. We instruct them in the Catholic Faith while providing a structured and disciplined environment that allows for academic excellence at all grade levels.
Announcements:
November 18th - Science Fair. The day will start with 8:00 a.m. Mass. After Mass, students will set up their presentations and have time for breakfast. An Event Schedule will be sent out on Monday. Parents are welcome to attend the awards ceremony at the end of the school day.

November 18th - There will also be All Day Adoration on Tuesday, following the 8:00 a.m. Mass. Students will have opportunities at different times during the day to make visits to the Blessed Sacrament. Reposition will take place at 6:30 p.m.

November 18th and 19th - School Masses will be Morning Masses on both of these days, so please remember to send a breakfast with your children.

Report Cards - If you have not yet signed and returned your child(ren)'s report card envelope(s), please do so as soon as possible.

OLHCA Basketball - The Knights have had a successful beginning to their season, winning their first game 49-20 over Cedarwood Christian Academy. The next games will be November 19th against the Denver Eagles (Junior Varsity at 5:00 p.m., Varsity at 6:00 p.m.) at the Arvada United Methodist Church at 6750 Carr Street in Arvada. Parents are encouraged to come out and support the team!
Make your Amazon purchases via the link below and Amazon will donate a percentage of each transaction to St. Isidore's, at no additional charge to you! Click the "Get Started" button to learn more!